"Absolutely amazing! I got some REAL followers, and REAL viewers everyday. Helped grow my channel. Worth every penny! " - MrMiyagiX
As a Twitch streamer, you definitely know the feeling of doubt when you look up to your live dashboard only to find one live viewer in your stream.
Or maybe you have a few more followers under your belt and a few more live viewers but you stream day after day and that live viewer count stays the same, you can't seem to get any more new traffic to your channel.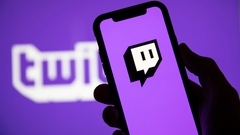 Did you know?
🎮Since 2016 average concurrent Twitch viewers have seen close to a 200% increase

🕹️There has been a 6% increase in Twitch Partners since the start of 2020
What if there was a way to accelerate your Twitch channel growth using real advertising in a way that was compliant with Twitch terms of service?

Guaranteed Results!
We Embed your live stream into the advertisement sections of popular gaming websites to bring REAL live viewers into your Twitch streams and increase your ranking on the Twitch category you are streaming under. This service will also allow increased chance of triggering Twitch algorithmic views such as "recommended channels" or "live viewers we think you'll like sections"

It's time to start working towards your Affiliate or Partner goals and grow your Twitch channel and use real advertising to get more eyes on your stream

Reasons that you absolutely need Xtra Marketing:
✅ Only Real Viewers – We use real targeted advertisements to bring in actual human eyes on your stream. Xtra Life Marketing does not participate in bots of any sort, using those types of services will result in Twitch bans and/or Twitch Affiliate and Partner program rejections

✅Trackable Results – All the websites we promote you on can be viewed from the analytics section of your Twitch account so you can see exactly where people are viewing your stream from and what results are coming from our promotion

✅Compliance with Twitch TOS – Embedding is not only an approved method of promotion by Twitch, it is encouraged! Many tournaments and big Esports gaming events are promoted using embedding – more information on embedding compliance HERE: https://dev.twitch.tv/docs/embed

✅ Organic Growth – As a result of using our promotion, your stream will have more viewers and will not only rank higher on your Twitch category but will give your stream a higher chance of hitting Twitch algorithm views such as the "Live channels we think you will like"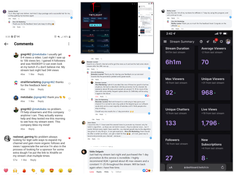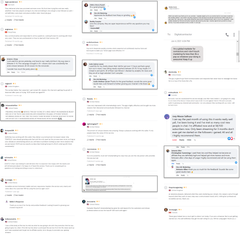 Here are a few examples of our current partnered websites where you can see examples of our advertisements at any time:
https://www.battleroyalefanatics.com
https://www.thedoublekill.com
https://www.mmorpgnetwork.com
https://www.playarcade.tv 
https://www.gamingnews24.net
This promotion is 100% compliant with Twitch TOS, we have many partner clients and have done tournament work for Esports and Gaming companies and have never had an issue with a suspension or ban to date.
 Frequently Asked Questions:
👉How many viewers will I get?
It is normal to see viewer count fluctuation given the methods we promote you. The viewership will depend on a lot of factors such as time of day, category you are streaming, website traffic etc. On average most clients will see an increase in 10-20 viewers throughout the stream.
🎮🎮
👉Do I have to contact you before I go live?
For embedding promotion: once your campaign has been set up our software will be able to automatically detect when you go live and start sending advertising bids to the websites we promote on as long as there is still budget remaining for the day. 
For Hype Team Promotion: Hype Team promotion does have to be scheduled but once scheduled you do not have to contact us our team will be ready to go!
👉IMPORTANT NOTE: If you stream between the hours of 1am-7am est we would recommend contacting us to let us know as different bid settings will be needed in most cases for promotion to work properly during these hours. Our staff has resting hours during this time period which means if there is an adjustment needed no one will be online to correct it. 
Some suggestions from us to ensure best results:
Turn off follower only chat - This will undoubtedly discourage engagement from new viewers. There are some people who will want to engage with your stream before they decide to follow
Turn off mature audience filter - With this filter on you are avoiding being put on Twitch categories such as the "live channels we think you will like" section and others as well. The people viewing your advertisements will also have to click an extra time to get into your channel which is an extra objection we want to overcome if possible. If your channel truly needs the mature audience filter we understand though.
Consider a less saturated game - The whole basis behind our promotion strategy involves raising your Twitch category ranking which will happen no matter what category you are playing under. A game where you can rank close to the top of the list will most likely yield the best results, just something to keep in mind if you are at early stages of community growth and struggling to get your regulars.
Avoid restarts whenever possible - The most expensive part of running your ads is when your stream first goes live as our software has to find viewers that will stop scrolling for a bit, when your stream goes offline so will your ads and anyone viewing from an embed is going to be dropped as well. For best results and length of promotion time try to stream continuously
These suggestions above are simply just that, suggestions. Ultimately it is your channel and your choice what to do, these are just things we see help ensure the best results from utilization of our promotion!